HAUSA Leadership
Ben Fortunato is a design and marketing consultant at Compass Real Estate in the New Development, where he specializes in residential luxury real estate. Previously he was a Project Manager at SHoP architects. Ben is a founding member of Domaine Public, a boutique architecture firm specializing in luxury developments in the Middle East and North Africa (MENA) region. He is an editor of the Function of Form a book published by Actar in 2009. Ben received his Master's in Architecture from the Harvard University Graduate School of Design and a Bachelor of Arts from the Pratt Institute.
Olga Abinader (GSD MUP '08)
Olga Abinader is an environmental planning professional with extensive planning consulting and technical review experience in the public and private sectors. Olga is the Deputy Director of the Environmental Assessment and Review Division at the New York City Department of City Planning. Olga received her Master in Urban Planning degree from the Harvard University Graduate School of Design in 2008 and her Bachelor of Art from Brown University in 2005.
Greg Haley Director of Recruitment and Membership (GSD MAUD I '98)
Gregory Haley AIA, AICP, LEED AP is a New York based Architect and Urban Designer with over 18 years of experience working on a broad range of residential, institutional, transportation, and urban design projects. He is an Associate with Grimshaw Architects where he played a key role in the development of the Fulton Transit Center in Lower Manhattan, and is currently leading the design of light rail tram stops for the Qatar Education City in Doha, Qatar. Gregory has taught architectural design at NYIT, NJIT, and the Boston Architectural Center, and is frequently a guest critic at Columbia University, the University of Pennsylvania, and Pratt Institute. He earned his Bachelor of Architecture from the College of Architecture and Landscape Architecture at the University of Minnesota, and a Masters of Architecture in Urban Design from the Graduate School of Design at Harvard University. He is also a fellow of the Institute for Urban Design.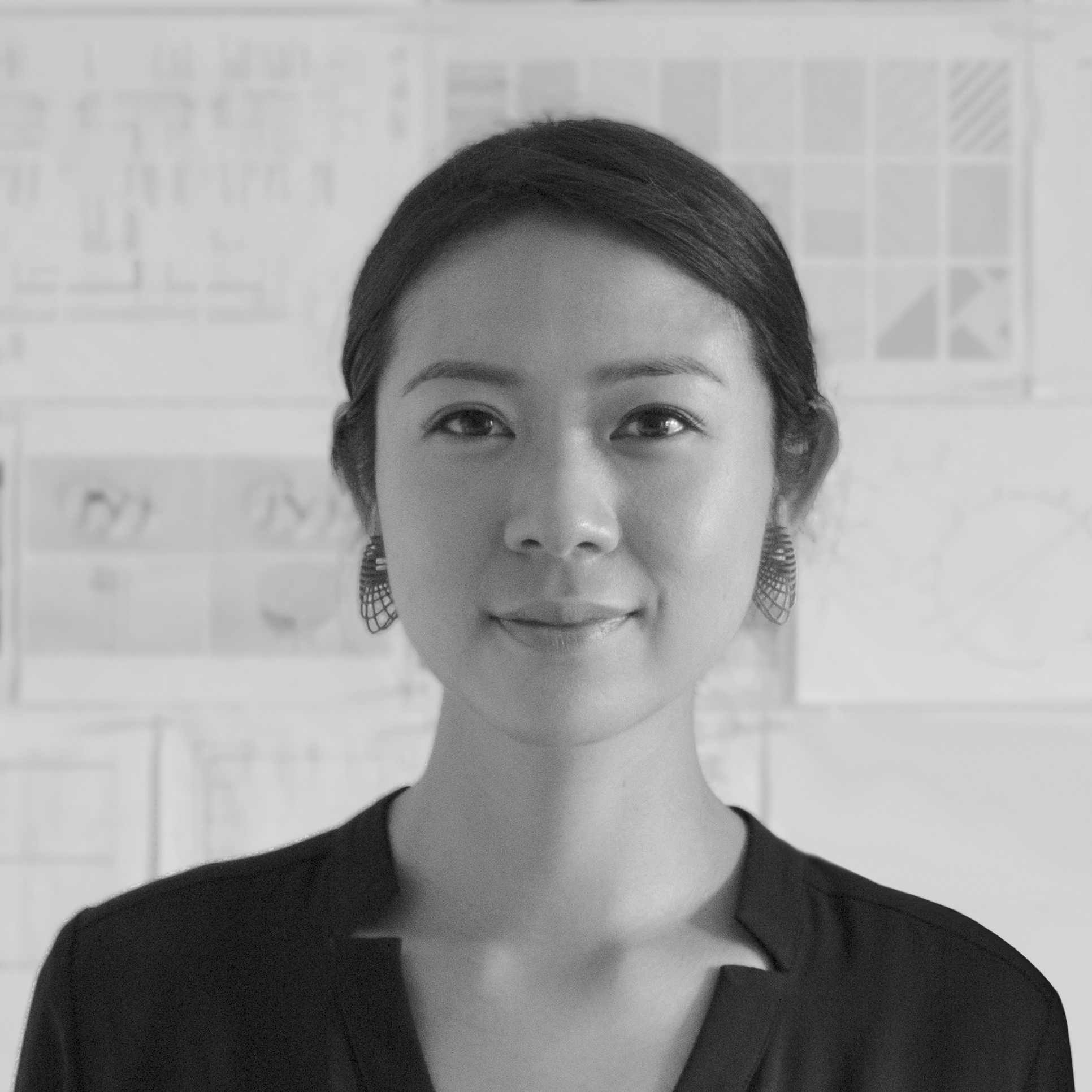 Nancy Hou Creative Director (GSD MArch II '08)
Nancy Hou is a partner at Hou de Sousa, a New York based architecture and design studio specializing in private residential and hospitality projects. Prior to founding her office, Nancy held design positions at Slade Architecture and Kohn Pedersen Fox. She is currently a visiting professor at Parsons School of Design. Nancy received her Master of Architecture degree from Harvard University and her Bachelor of Architecture from Cornell University.
Ivan Shumkov HAUSA Founder (GSD MArch II '08)
Dr. Ivan Shumkov, the HAUSA founder, is a New York based architect, professor, and scholar. He graduated with masters degrees from Harvard GSD, ETSA Barcelona, and University of Florence. He completed his PhD on Le Corbusier at the Polytechnic University of Catalonia, as a fellow of the Fulbright Commission, the Fondation Le Corbusier, and a Visiting Scholar at Columbia University GSAPP. He has worked in Spain and Italy. He is currently an Adjunct Associate Professor at Pratt Institute and has previously taught at Harvard GSD, Parsons, International University of Catalonia, and ETSA Barcelona and lectured in Europe and the USA. Dr. Shumkov is president of the Harvard Architectural and Urban Society Alumni and a practicing architect in New York and Barcelona.
​
Matthew Singh Director of Events (GSD MUP '13)
Matthew Singh is the Deutsche Bank Pre-K Fellow at the Low Income Investment Fund (LIIF), where he manages a construction loan fund that supports pre-Kindergarten businesses in New York City. Prior to LIIF, he was a research associate at HyperBina Design Group, a boutique real estate consulting and architecture firm. Matthew is an active member in industry-leading organizations such as the Urban Land Institute's Young Leaders Group and Common Ground's Young Professionals' Council. A native of the San Francisco Bay Area, he holds a Master in Urban Planning from the Harvard Graduate School of Design and a bachelor's degree from the University of California, Berkeley.
​